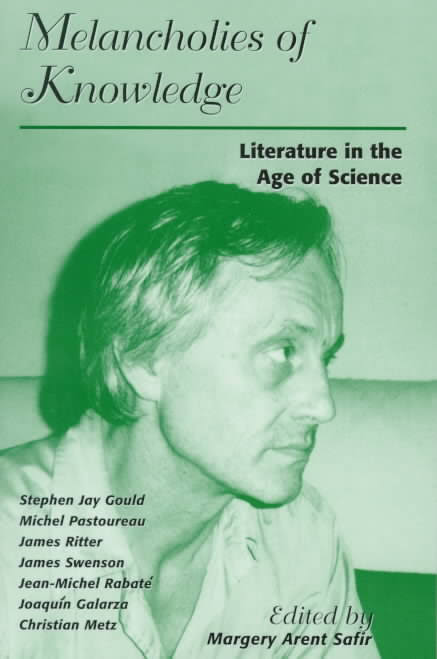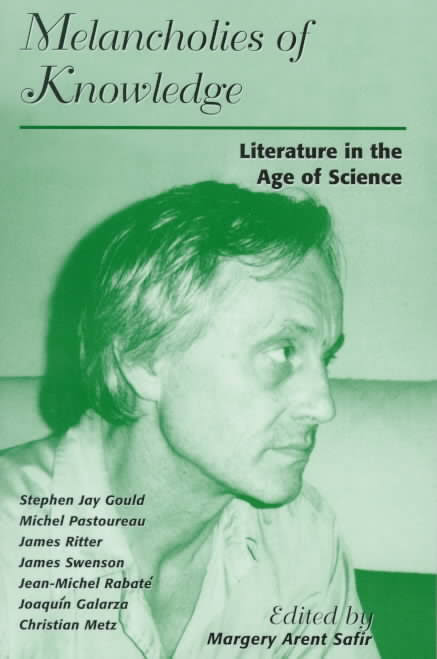 Melancholies of Knowledge is a collection that brings together a snapshot of perspectives near the end of the last century on the role of "literature in the age of science."  It's a worthwhile read.
From editor Margery Arent Safir's introduction, this quote by Michel Rio:
Any alteration in man's physical position in the universe must correspond to an alteration in this intellectual and affective position, that of literary discourse, which is the sum of all those coordinates."
Rio the novelist, says Safir, accepts that the writer's duty — he calls it "honorable ambition" — is
. . .nothing less than to describe a sensitive, unique being reacting to a new dimension of his surroundings, without restriction, not only as regards social mores and landscapes, but also and, perhaps above all, as regards knowledge, the state of man's theoretical conception of the world" ("Le reveur et le logicien," in Reve de logique, pp. 71-72).
This may be all well and good, but, to hijack William Blake's "fearful symmetry" phrase, the literary crowd is at a serious disadvantage when they attempt to assert their brand of affective "knowledge."  Paired with scientist's superior methodology — and knowledge — the asymmetry is fearful.
M. A. Safir, Ed., Melancholies of Knowledge: Literature in the Age of Science.    Albany NY: State University Press of NY, 1999.